Parental App
Class Dojo- classroom to home communication app
At Beckfoot Phoenix Special School we use a communication tool for parents called ClassDojo.
This is an app that allows parents to contact school and teachers directly. 
It is also the way we send news and letters about what is happening at our school. 
It is therefore very important that you download and connect to the app as soon as your child starts our school, allowing both you and your child's teacher/school staff to contact each other directly.
Connecting to ClassDojo is quick and simple:  
1. Complete your child's Pupil Data Collection Sheet to give consent and to show that you understand the terms of joining ClassDojo. 
2. Download the app ClassDojo on your phone or tablet. 
Alternatively open the following web page-https://www.classdojo.com/en-gb/ on your computer

3. Sign up as PARENT by selecting the below icon-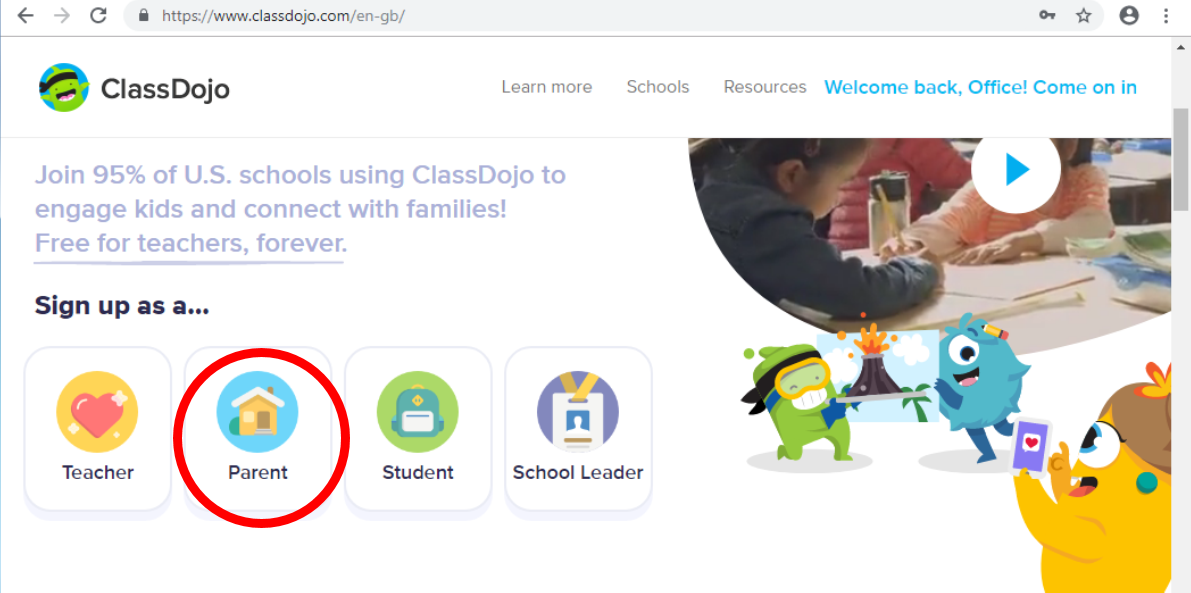 4. Enter the code provided by school during the first week of your child starting at our school.
5. See what is happening in your child's classroom, read the school's news letters and send messages and evidence of home learning to your child's teacher (see section on website on 'Home Learning').
If you need any assistance with setting your account up, please contact the school office who will be able to help.
THANK YOU!

CLICK THE LOGO BELOW TO VISIT THE WEBSITE.