School Meals
Lunch: 30 minutes between 11. 30 and 12. 30 depending on class. 
Beckfoot Phoenix School is proud to be a healthy school. Pupils can either bring packed lunches or have a hot meal from our excellent catering service where nutritional meals are prepared on site. Enquiries about school meals can be made at the school office.
We are also a nut free school - PLEASE DO NOT SEND YOUR CHILD TO SCHOOL WITH ANY TYPE OF NUTS. 
Our kitchen provide a wide range of freshly prepared, healthy and nutritionally balanced food to our pupils every day.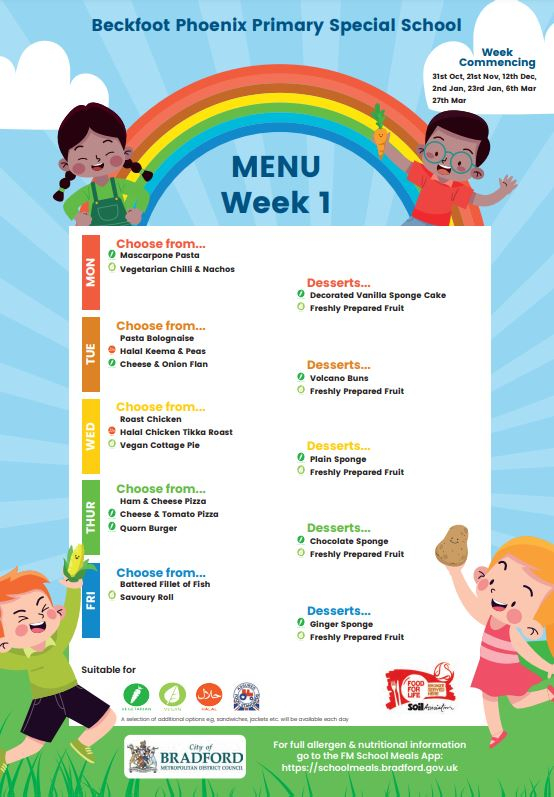 To see our full menu, please click on the link below.
There is always a choice of traditional, vegetarian and halal for the main course, accompanied by a selection of fresh vegetables together with different potatoes. 
There is also a daily option of a Jacket Potato with 2 fillings.
For pudding, we offer 'home-made' traditional puddings, yogurts AND a selection of fresh fruit.
All our menus take into account any allergens contained in each recipe to ensure pupils and parents are aware.
We are proud of our 5-Star Food Hygiene rating.